The decade is nearly over and what an adventure the past 10 years has been for this wannabe photographer. In celebration of that passing, I am posting one photo captured during that decade from each of my distinct portfolios with a brief explanation on the background of each shot. Why these particular photos? For various reasons they all have special meaning to me.
PORTFOLIO: WILDLIFE
I visited South Africa for the first time in late 2016 and loved it so much I returned some 6 months later for another safari. On that second visit our land rover had stopped at the base of this hill so we could shoot two bachelor bull elephants off to the left when I glanced up the road. My immediate thought was the contrast between the red earth, green vegetation, and blue sky might make for a great road shot so I clicked off a few frames. Typically as soon as I lowered the camera a couple of elephants crossed the road at its crest. Inwardly cursing myself for missing the shot I refocused my camera at the top of that hill and muttered a silent prayer for another crossing. After what felt like an eternity but was probably only a minute or two a few more elephants crossed the road and I fired off a continuous burst or two hoping to isolate a clean shot. Lucky me ended up with this frame.
PORTFOLIO: BIRDS OF FLORIDA
Roseate Spoonbills, AKA "Spoonies", are one of the most colorful birds native to South Florida. One of my friends messaged me with the information that it looked like a spoonie convention at one of the wetlands about an hour north and I should hustle on up there. I was on the road before sunrise the next day and had the best "birding" day that I have ever had to this date. Hundreds of birds were swarming this particular reclaimed wetland in a feeding frenzy. Great egrets, snowy egrets, herons of all types, ibis, and dozens of spoonies. I had one frame in which I counted over two dozen of these colorful birds. I spent nearly four hours in this birder's heaven and surprisingly the birds were still there in and actively feeding when I left. What a day........
PORTFOLIO; LANDSCAPE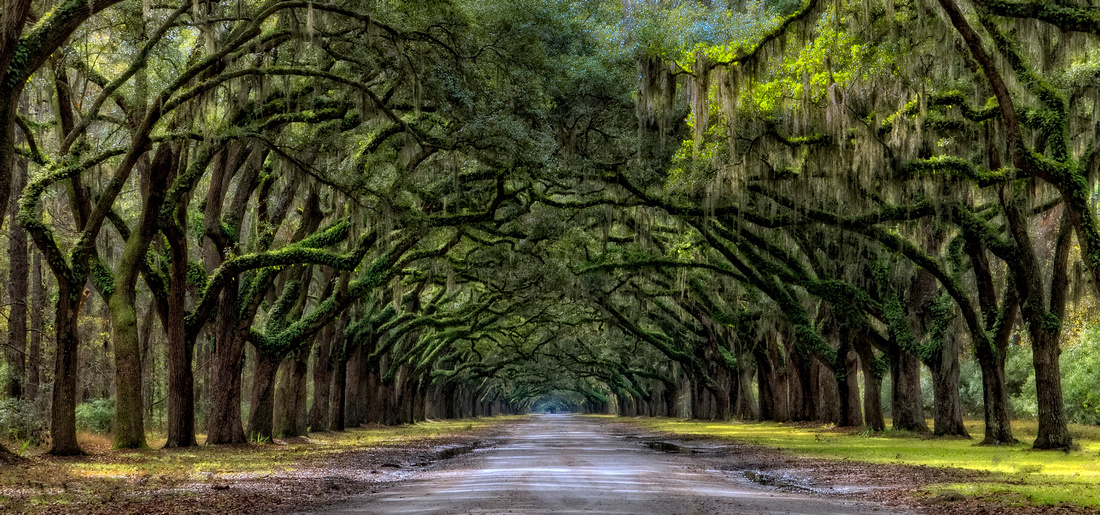 Long one of my favorite landscape captures, this is the oak lined canopied entry to Wormsloe Plantation near Savannah, Georgia. The unimproved road leading to the ruins is over a mile long and is bordered by over 400 live oak trees many with Spanish moss hanging. This particular frame was captured in mid-January when the oak trees were not in peak condition and I can only imagine how it would look in prime season. We were on a family vacation when I made a detour to this location so I must give many thanks to my family (all non-photographers) for being good sports and donating their morning so I could check one item off my bucket list.
PORTFOLIO; EVENTS
When I ventured into the realm of photography, my primary interests were wildlife and landscapes. As a photography subject, people held little interest for me but that changed over time. For a landscape/wildlife shooter living on the southern tip of Florida, geography can be a constraining factor. Tiring of shooting birds, gators, and the Everglades between my travels to other locales, I began to broaden my horizons and started shooting candids of what I called "people at play". The annual Homestead Rodeo is one event I always look forward to and this particular shot is my all-time favorite rodeo capture. I do wish I had also caught the rider's face but am happy with what I got. The upside is that neither the horse nor rider was injured. Surprisingly when they hit the ground, the horse immediately got back up on all fours and the rider was still mounted.
PORTFOLIO: DANCE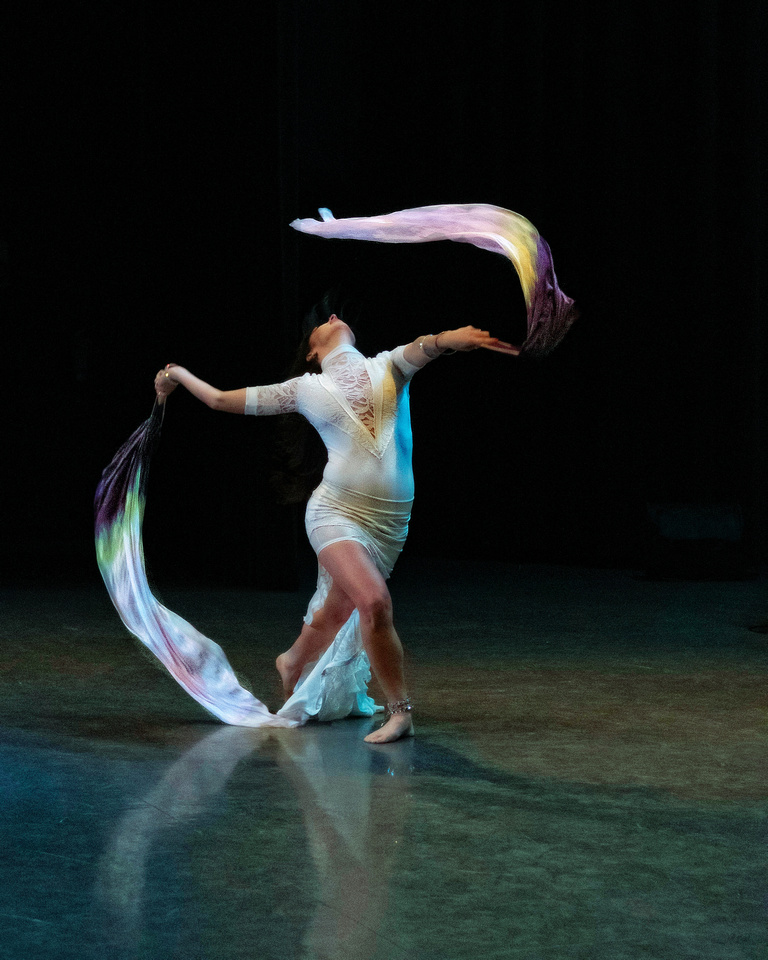 One of my fellow photographers is also the founder, choreographer, and principal dancer of her own dance group. When she produced her first show she asked me to photograph the event. I initially declined as this was way outside my comfort zone but with a bit of prodding on her part I accepted the challenge and am so happy I did. To my surprise the skill set needed to capture wildlife easily transferred to live dance events. Anticipating movement, maintaining focus, and a fast shutter finger work well both in the bush and in the theater. I now look forward to capturing the grace, passion, and beauty of dancers. As one dancer once pointed out...."you are still a wildlife photographer as we dancers are both wild and free spirits".